The book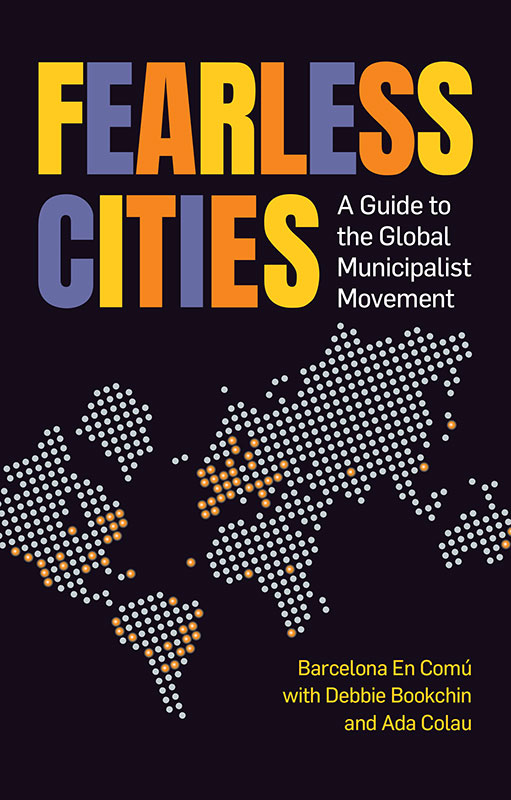 "Municipalism is a rising force that seeks to transform fear into hope from the bottom up, and build that hope together." Ada Colau
In a world in which fear and insecurity are being twisted into hate, and inequalities, xenophobia and authoritarianism are on the rise, a renewed municipalist movement is emerging to defend human rights, democracy and the common good.
Fearless Cities is the first book written by and for the global municipalist movement. Written collaboratively by more than 140 people from 19 countries, the Fearless Cities guide is made up of four parts:
Essays explaining municipalism and its role in tackling the challenges of our time.
Organizing toolkits about how to set up a municipalist platform, draw up a participatory manifesto to how to crowdsource funding and win elections.
Policy toolkits with examples of transformative policies being implemented in towns and cities across the world.
Profiles of 50 pioneering municipalist platforms from every continent.
The book also includes an epilogue by the Mayor of Barcelona, Ada Colau.
Fearless Cities: A guide to the global municipalist movement was published in Spanish and Catalan by Icaria (2018), in English by New Internationalist (2019), in French by Charles Léopold Mayer Foundation (2019) and is about to be published in Swedish.